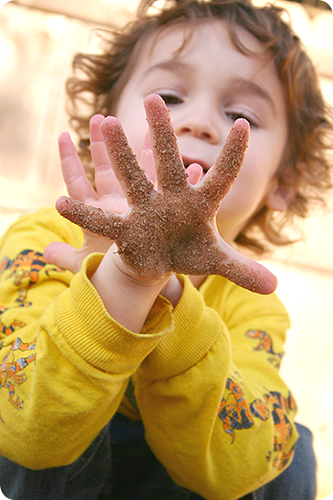 Sensory Integration
Occupational Therapists are specialists in assessing and understanding the unique sensory processing abilities of each child, and are trained to develop practical strategies to help children better manage and adapt to sensory input. Children sometimes have difficulty understanding and processing sensory information, making it challenging for them to participate in their daily activities.
For more information on sensory integration and sensory processing, please click here.
Handwriting Without Tears®
The Handwriting Without Tears® curriculum is a fun, multi-sensory approach to teaching handwriting skills. Developed through years of research, the Handwriting Without Tears® approach is developmentally appropriate, and engages and empowers children through active participation.
 SOS (Sequential Oral Sensory) Approach to Feeding
The SOS (Sequential Oral Sensory) Approach to Feeding is an effective way to address a range feeding issues. The approach was developed by Dr. Kay Toomey, a specialist with over 2o years of experience working with children with feeding difficulties and their parents.
The SOS Approach focuses on increasing a child's comfort level by exploring and learning about the different sensory properties of food, and allows a child to interact foods in a playful, non-stressful way, beginning with the ability to tolerate the food in the room and in front of them, then moving on to touching and eventually tasting and eating foods.
SOS is grounded in the stages and skills of feeding found in typically developing children, and takes into account the whole child – their organ and muscle systems, sensory skills, oral-motor skills, learning and behavior, cognition, nutrition and environment.
To learn more about the SOS Approach to Feeding, please click here.