g
h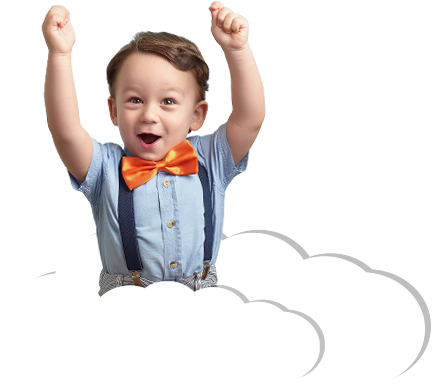 Encouraging Development
Through Engagement


Who are we?
Little Buddies is a team of passionate Occupational Therapists who specialize in working with children with autism spectrum disorders and developmental delay. Our relationship based approach is family-centered, and we aim to empower your child with the skills they need to be happy and engaged little explorers!
What is Occupational Therapy?
Occupational Therapists help children to learn, participate and engage in the daily activities that are important and meaningful to them. The Occupational Therapists at Little Buddies use play as the medium to engage, build relationships, and develop a child's skills in the following areas:
Play and Social Skills
Gross Motor Skills
Play and socialization are the best ways for a child to learn! Our large clinic space allows for natural peer interactions so your child can practice skills like initiating, turn taking, sharing and responding to their peers. Keep an eye out for our upcoming social groups!
Does your child seem "clumsy" or have difficulties coordinating their body movements? Do they have difficulty learning tasks like riding a tricycle or scooter? OT's can help your child to develop muscle strength, endurance and body coordination, improve motor planning skills and build confidence.
Is your child sensitive to touch or sound? Are they constantly on the move and can't seem to sit still? Do they seem fearful of activities at the playground that other children enjoy? OT's are specialists in the area of sensory processing, and can help you to understand and manage your child's individual sensory needs.
Sensory Processing
Does your child have difficulties with dressing, toileting, bathing or tasks like tooth brushing? Is sleeping a challenge? We can assess your child's individual skills to find the best ways to facilitate their success and independence.
Self-care Skills
Fine motor skills are important for many of our daily tasks, like putting on socks and shoes, doing up buttons or zippers, or being able to hold and control our cutlery and toothbrush, as well printing and other school-based tasks. If your child has difficulties with these activities, we can help!
Fine Motor Skills
Is your child a picky eater? Do they have a limited diet and seem sensitive to certain food smells, tastes, colours or textures? Our trained therapists can help!
Feeding Skills

What Our Happy Parents Say
"I have known many providers of special services, but one stands out above them all: Keith Landherr. He did so much more as an Occupational Therapist than just provide proper exercises to improve my son's Sensory Integration Disorder… he changed our lives for the good. He became an advocate, an ally, and a cherished lifelong friend."
Dr. L. Kuslansky
PARENT, PHD. PSYCHOLOGY
What Our Happy Parents Say
"Keith has been working with our son for years, and has been an outstanding therapist. As a result of Keith's effective and kind therapeutic approach, my son has shown improvement in his flexibility, play skills, fine motor, and sensory issues. Keith is patient and sensitive to our child, while always vigilant for opportunities to challenge and teach him… we feel very fortunate to have Keith as an important aspect of our son's program."
John B.
PARENT
Contact Us
Pacific Autism Family Network
3688 Cessna Drive
Richmond BC
V7B 1C7
604-299-8862
info@littlebuddiespeds.ca
Little Buddies - Richmond
3823 Henning Drive,
Unit 209
Burnaby BC
V5C 6P3
Little Buddies - Burnaby