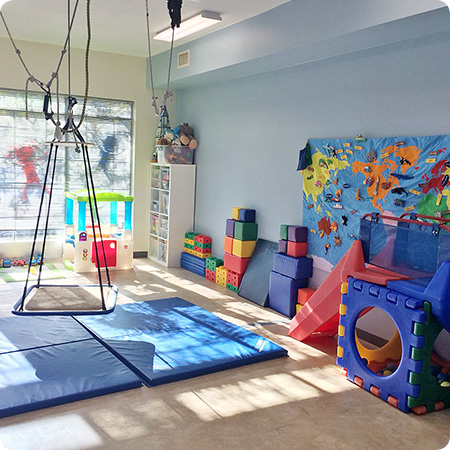 Little Buddies Pediatric Therapy Inc. is a team of passionate, energetic Occupational Therapists providing quality services to children and families across Vancouver and the Lower Mainland.
At Little Buddies, we aim to:
Promote the health and happiness of each child we serve by enhancing their ability to participate in their daily occupations as playmates, learners, and family members.
Recognise and respect each child as a unique individual, and value each child's unique perspective.
See strength and potential in every child and family we serve.
We strive to provide:
Family-centred services
Evidence-based, developmentally appropriate interventions
Clear, honest and open communication
Collaborative and inclusive services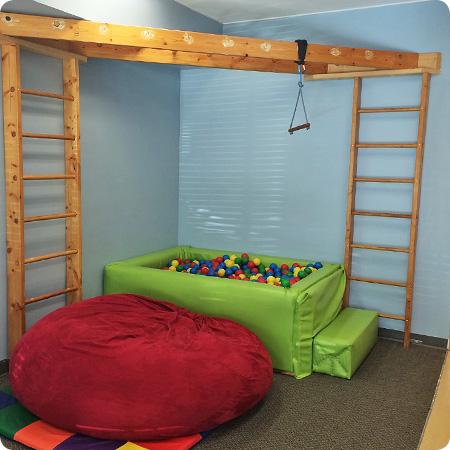 Our Clients
Little Buddies Pediatric Therapy provides occupational therapy services to children from birth through to age 18. We work with children with a range of diagnoses, including the following:
Autism Spectrum Disorder (ASD)
Sensory processing challenges
Attention Deficit Hyperactivity Disorder (ADHD)
Developmental Coordination Disorder (DCD)
Hearing challenges
Visual challenges
Learning challenges
Behavioural challenges
Fine motor challenges
Down Syndrome
Developmental delay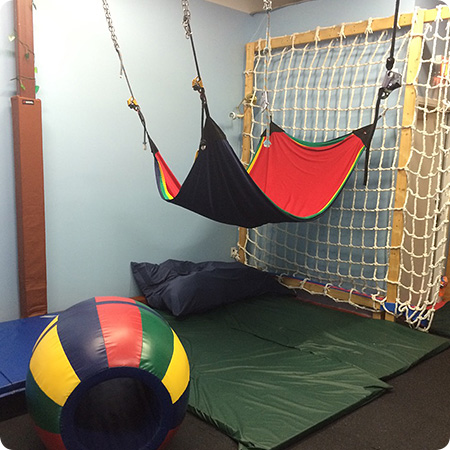 Our Clinics
Our clinics, located in Burnaby and Richmond, B.C, are large, professionally designed sensory gym spaces incorporating the following areas:
Sensory and gross motor gym areas: Spacious and well equipped, our gym spaces provide opportunities for your child to develop gross motor skills and participate in a range of sensory activities. The gyms are equipped with a variety of swings, climbing equipment, a large ball pit and trampoline, as well as tactile play areas. The gyms are designed to provide multi-sensory, safe and stimulating learning experiences for your child, and the open plan design provides natural opportunities for peer play and social interaction.
Break-away areas: A quiet, distraction free environment where your child can develop their fine motor, self-care, printing/writing, and visual perceptual skills.