All OT team members hold a Masters or Bachelor's Degree in Occupational Therapy.
All therapists are approved by the Registry of Autism and Service Providers (RASP), or are currently receiving supervision for the RASP under the Supervised OT category.
All therapists are fully licensed and registered with the College of Occupational Therapists of British Columbia (COTBC) and Canadian Association of Occupational Therapists (CAOT).
Our therapists value teamwork and professional development opportunities to make treatment successful and cost-effective for families.
Keith Landherr, M.A., OT
Director
Occupational Therapist
Certified DIR Floortime® Trainer

Keith is a graduate of New York University's Occupational Therapy Program and has over 25 years of experience as an Occupational Therapist. Keith has advanced training in Sensory Integration, Multiple Therapeutic Listening Systems, Neuro-Developmental Treatment, and is a certified DIR Floortime ® Trainer. He initially trained at Babies Hospital of New York City. He has presented to child development centers in British Columbia and New York City, and has provided lectures for ICDL's DIR Floortime ® Training Program, New York City Department of Education, and Babies and Children's Hospital of New York, and as an adjunct professor of Occupational Therapy at New York University. Keith has training and experience in treating sensory processing differences in individuals from birth through adulthood in early intervention programs, school-based services and private Occupational Therapy clinics. Keith is the Director and founder of Little Buddies Pediatric Therapy Incorporated, where he strives to provide family-centered treatment to children and families while honoring their unique histories and individual differences. Keith is currently a Ph.D. student in the Fielding Graduate School's Infant and Child Development program.

Alysha Paiaro, M.OT
Assistant Director
Occupational Therapist

Alysha is a graduate of the University of British Columbia, Masters of Occupational Therapy Program  and is a certified Proficient DIRFloortime® Provider. She has worked with children & youth as an Occupational Therapist, a physical literacy & gymnastics coach and as a product designer creating customized product solutions to increase accessibility and participation within healthcare and public sectors. She also completed a Bachelor of Fine Arts in Product Design at Emily Carr University of Art + Design where she focused her studies on the design of custom clothing, toys and exercise equipment for adults and children living with disabilities. Dedicated to building genuine relationships with of all her clients, Alysha strives to honour the unique strengths, skills and dreams of all children while providing family-centered care. Alysha is currently pursuing advanced training in the DIR Floortime Approach®.
Sam Wade, M.Sc. OT
Occupational Therapist
Sam graduated from Queen's University with his Master's of Science in Occupational Therapy in 2015 and also received a Bachelor of Arts degree in Psychology from the University of Victoria in 2011. His experience ranges providing services in hospitals, homes, schools, and private clinic settings. Sam stays very active in the OT community advocating for inclusion and accessibility and was the chosen recipient in his class for the award of Outstanding Communication in Practice. Sam is devoted to client and family-centred care. He is passionate about using play to help give children and families tools and strategies for success in everyday life. He has experience using a variety of assessments and intervention tools and is diligent is pursuing professional development. Sam is a certified Basic DIR Floortime ® provider, and holds designations in Level 1 Dyadic Developmental Psychotherapy and Mandt system training.
Sue Lloyd, BSc(Hons), Dip.COT, PG Dip. Lit.and Dys.
Occupational Therapist
Sue graduated from the London School of Occupational Therapy, in 1986 and has worked in a variety of settings as both an Occupational Therapy practitioner and manager in the UK. Her extensive experience with all age groups includes work with children with a range of diagnoses such as Autism, ADD/ADHD, cerebral palsy, profound and complex learning disabilities, severe physical disabilities and specific learning difficulties.
Sue uses a family centred approach to help children achieve their goals and reach their fullest potential. Having completed a Post Graduate Diploma in Literacy and Dyslexia in 2006, she brings a specialist teacher's knowledge and skills to her Occupational Therapy practice.

Devin Bennett, M.Sc. OT
Occupational Therapist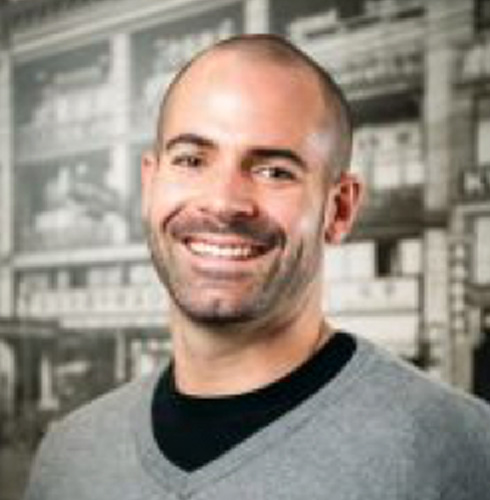 Devin graduated with a Masters of Science in Occupational Therapy from Dalhousie University located in Halifax, Nova Scotia in 2013. Prior to this he completed a Bachelor of Arts in Human Kinetics from St. Francis Xavier University in 2007. Devin has previously worked with elementary school aged children on pre-printing/printing skills, sensory integration strategies, and classroom modifications. Devin is passionate about working with children and values client-centered practice. Devin is dedicated to building therapeutic relationships with all clients and their families. Devin is committed to ensuring all children have the opportunity to display their full potential while providing family-centered care.
Chelsey Hautz, M.Sc.OT, BKin
Occupational Therapist
Chelsey Hautz graduated from Queen's University with a Master of Science in Occupational Therapy in 2008 after completing her Bachelor of Kinesiology at the University of Calgary in 2005. As a student she travelled to Cameroon to complete a community development placement and since graduation she has worked as an Occupational Therapist in Alberta, the United Kingdom, Hong Kong and British Columbia, within a variety of spcecialities, both hospital and community based, although paediatric is her passion and primary focus. Chelsey is a certified Proficient DIR Floortime ® Provider and has completed a variety of postgraduate courses and programs including Integrated Listening Systems (ILS), Handwriting Without Tears (Level 1), Sensory Integration and Praxis Test (Level 1), Therapeutic Listening and Quick Shifts, Radiant Child Yoga, and Kidzmix Social Skills Program. In addition, she has attended workshops and speakers covering the topics of solution-focused coaching, autism, sensory processing, parenting, behaviour, attention, pain management and musculoskeletal rehabilitation. She has worked with a variety of diagnoses including autism spectrum disorders, attentional difficulties, learning disabilities, developmental delay, genetic abnormalities, and provides therapy to assist children who present with difficulties related to gross motor skills, fine motor skills, handwriting, sensory processing/self-regulation, visual perceptual/motor skills, and executive functioning skills. Chelsey has experience working in private clinics with multi-disciplinary teams providing both group and individual assessment, treatment planning and therapy; collaborating with schools and families to provide in-clinic, school and home-based therapy; and providing informational sessions/workshops for parents and schools.

Kristina Watkins, M.O.T.
Occupational Therapist
Kristina is a graduate of the University of British Columbia, Masters of Occupational Therapy Program (2010) and previously completed a Bachelor of Arts in Psychology (2008), also from the University of British Columbia. Kristina has completed additional training in sensory processing and is a certified Basic DIR Floortime ® Provider. Kristina has experience working with people from birth through adulthood in public and private settings. She is passionate about working with children, using play to facilitate development, and using a relationship-based approach to therapy.
Alan Osiovich, M.O.T.
Occupational Therapist
Alan graduated with a Masters Occupational Therapy (MOT) from the University of British Columbia in 2017. Prior to this he completed a Bachelor of Arts in Psychology/Neuroscience at the The University of Western Ontario located in London, Ontario in 2014. Before joining Little Buddies, Alan had experience with children in the school system, community, pediatric outpatient rehabilitation, and early childhood intervention teams. Alan has worked with children with various diagnoses including Autism Spectrum Disorder, Down Syndrome, Developmental Coordination Disorder, Rett's Syndrome, and Cerebral Palsy.
Véronique Alarie, M.Sc. OT
Occupational Therapist
Véronique graduated with a Masters of Science in Occupational Therapy from the University of Ottawa in 2016. Prior to this, she completed a Bachelor of Arts in Psychology at the University of Manitoba. Veronique has previous experience working in early childhood intervention services, home and community-based services, private OT clinic in the mental health field and for children with autism spectrum disorders. Véronique is dedicated to providing family-centred services and helping children develop functional skills through meaningful engagements.
Chealsea Hong, B.Sc.OT
Occupational Therapist
Chelsea is an occupational therapist specializing in the assessment and intervention of children with developmental difficulties and learning differences. She graduated from Nanyang Polytechnic, Singapore and LaTrobe University (Melbourne, Australia).
Chelsea's clinical experience includes working with children and adults who experience mental health and physical issues. Her true passion is in supporting and assisting in the remediation process of children who have learning difficulties. She uses her innate playfulness to connect with children of different ages, building an important therapeutic relationship. She strongly believes in a client-centered and family approach. As such, communication between herself and the client's advocates, including parents, caregivers, teachers and other para-professionals is crucial.
Chelsea has received training and is proficient in the administration and application of the following: Sensory Integration, Handwriting without tears, Evaluation of Social Interaction (ESI), Assessment of Motor & Process Skills (AMPS) and Child-directed play.
Brooke English, B.Sc.OT
Occupational Therapist
Brooke graduated with her Masters of Science in Occupational Therapy from the University of Alberta in 2015. Brooke has a passion for working with children fuelled by her awareness of individual differences and an empathetic mind. She has been a swimming instructor for over ten years and was a volunteer with the Special Olympics swimming program. This experience led her to her  work as the Aquatics Programmer for the Easter Seals Camp in Squamish BC, an outdoor summer camp program for children and young adults with disabilities. Brooke has extensive experience offering respite services and support work for a variety of individuals, including partaking in a home-based community program for adults with autism. She has several years of experience working as an Occupational Therapist  with WorkSafeBC clients, home care, and at VGH. Her real passion is her practice working with children and families. Brooke is very excited to have Keith as her DIR Floortime mentor! 
Rachelle Wenting, Rehabilitation Therapy Assistant Diploma
Occupational Therapy Assistant
Rachelle graduated from the CDI in Surrey with a diploma in Rehabilitation Therapy Assistant. She has many years of experience working with children, most recently working as a Rehabilitation Therapy Assistant to both occupational therapists and physios. She has a keen understanding of the human body, with training in many areas, including anatomy, functional movement, human development, orthopaedics, and physiology. She has also completed training in basic behaviour intervention techniques and in First Aid. She is passionate about helping children develop functional and social skills through play and enjoys creating meaningful relationships with children and their families.
Iveta Warden
Medical Office Assistant
Iveta is a honours graduate of MOA/HUC progam at Sprott Shaw college in Maple Ridge and has worked with children of various ages for over 20 years. Back home, in Slovakia, she worked at  International Lather as a manager before she becoming a kindergarten teacher. She came to Canada in 2000 to learn language and gain new valuable experience working with children and families. For the first five years, Iveta ran her own daycare centre before deciding to advance in a new career and chose to study at Sprott Shaw college to become a MOA and Hospital unit clerk. Iveta has a passion for working with children and she loves foreign languages. She is dedicated to providing excellent customer service and hopes to bring the best of her knowledge to Little Buddies. At home, Iveta is a mum of a twelve year old daughter. She loves ares, crafts, swimming, reading and nature.
Finnegan
Office Puppy
Finnegan is our latest furry face to join the team! Finn is eager to explore all different kinds of adventures in the office and loves greeting every client that walks through the door.