All OT team members hold a Masters or Bachelor's Degree in Occupational Therapy.
All therapists are approved by the Registry of Autism and Service Providers (RASP), or are currently receiving supervision for the RASP under the Supervised OT category.
All therapists are fully licensed and registered with the College of Occupational Therapists of British Columbia (COTBC) and Canadian Association of Occupational Therapists (CAOT).
Our therapists value teamwork and professional development opportunities to make treatment successful and cost-effective for families.
Keith Landherr, M.A., OT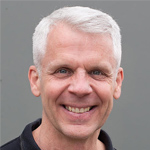 Keith is a graduate of New York University's Occupational Therapy Program and has over 25 years of experience as an Occupational Therapist. Keith has advanced training in Sensory Integration, Multiple Therapeutic Listening Systems, Neuro-Developmental Treatment, and is a certified DIR Floortime ® Trainer. He initially trained at Babies Hospital of New York City. He has presented to child development centers in British Columbia and New York City, and has provided lectures for ICDL's DIR Floortime ® Training Program, New York City Department of Education, and Babies and Children's Hospital of New York, and as an adjunct professor of Occupational Therapy at New York University. Keith has training and experience in treating sensory processing differences in individuals from birth through adulthood in early intervention programs, school-based services and private Occupational Therapy clinics. Keith is the Director and founder of Little Buddies Pediatric Therapy Incorporated, where he strives to provide family-centered treatment to children and families while honoring their unique histories and individual differences. Keith is currently a Ph.D. student in the Fielding Graduate School's Infant and Child Development program.

Emma Brady, B.OT
Emma completed her Occupational Therapy degree at LaTrobe University in Melbourne, Australia, where she focused her studies on pediatrics. She has worked as an Occupational Therapist in both Australia and Canada with children with a variety of diagnoses, including autism spectrum disorders, learning difficulties, down syndrome and developmental delay. Emma's past experiences include working in early childhood intervention services, home and community-based services, private OT clinics and an autism-specific preschool. She is dedicated to providing family-centered services, and has a passion for helping children to develop functional skills through play and relationship-based therapy approaches. Emma has completed advanced training in the Sequential Oral Sensory (S.O.S.) Approach to Feeding (ASD), is a certified Basic DIR Floortime ® Provider, and has completed the Level I Mentorship Program at the STAR Institute for SPD.
Lillie Ryan, M.Sc. OT
Lillie received her Masters of Science in Occupational Therapy from McGill University and completed a Bachelor of Arts in Psychology at the University of British Columbia. She has extensive experience working with children diagnosed with varying disorders, primarily developmental disorders such as Down Syndrome, Autism Spectrum Disorder, and Attention Deficit Hyperactivity Disorder. Lillie has previously provided services to children and their families as part of a multidisciplinary team in the school, clinic and rehabilitation settings. Lillie is passionate about working with children, values client-centered practice, and uses a relationship-based approach to therapy. Lillie is trained in the Sequential Oral Sensory (S.O.S.) Approach to Feeding and has completed the Level I Mentorship Program at the STAR Institute for SPD.
Sam Wade, M.Sc. OT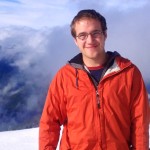 Sam graduated from Queen's University with his Master's of Science in Occupational Therapy in 2015 and also received a Bachelor of Arts degree in Psychology from the University of Victoria in 2011. His experience ranges providing services in hospitals, homes, schools, and private clinic settings. Sam stays very active in the OT community advocating for inclusion and accessibility and was the chosen recipient in his class for the award of Outstanding Communication in Practice. Sam is devoted to client and family-centred care. He is passionate about using play to help give children and families tools and strategies for success in everyday life. He has experience using a variety of assessments and intervention tools and is diligent is pursuing professional development. Sam is a certified Basic DIR Floortime ® provider, and holds designations in Level 1 Dyadic Developmental Psychotherapy and Mandt system training.
 Tiffany Kobbero, M.OT, BA
Tiffany received her Master of Occupational Therapy (MOT) degree from the University of British Columbia and her Bachelor's of Arts degree in Psychology & Criminology from Simon Fraser University. She has experience providing occupational therapy services to children with diagnoses such as Autism Spectrum Disorder and Down Syndrome. Prior to completing her MOT she worked for seven years in early intervention with children with various diagnoses including cerebral palsy, hearing and vision impairments, global developmental delays and more. Tiffany is enthusiastic to provide services in a family-centred framework and assist children in maximizing their functional goals through play-based and relationship-based therapy. Tiffany has completed the DIR Floortime Regulatory Sensory Processing Disorders workshop. She is a Registered Autism Service Provider (RASP).
Alysha Paiaro, M.OT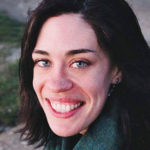 Alysha recently graduated from the University of British Columbia in Vancouver with her Master's of Occupational Therapy. She has provided services in hospitals, schools and homes locally and in the Yukon. Alysha has experience providing children with customized communication devices, wheelchairs and other assistive technologies. She also received a Bachelor of Design from Emily Carr University of Art + Design where she focused her studies on the design of custom clothing, toys and exercise equipment for adults and children living with disabilities. She has been a gymnastics coach for over 10 years, and has experience adapting sports programs for children with autism spectrum disorders, developmental delay, ADHD and muscular dystrophy. Dedicated to building genuine relationships with of all her clients, Alysha strives to honour the unique strengths, skills and dreams of all children while providing family-centered care. She is also a certified Basic DIR Floortime ® Provider.
Sue Lloyd, BSc(Hons), Dip.COT, PG Dip. Lit.and Dys.
Sue graduated from the London School of Occupational Therapy, in 1986 and has worked in a variety of settings as both an Occupational Therapy practitioner and manager in the UK. Her extensive experience with all age groups includes work with children with a range of diagnoses such as Autism, ADD/ADHD, cerebral palsy, profound and complex learning disabilities, severe physical disabilities and specific learning difficulties.
Sue uses a family centred approach to help children achieve their goals and reach their fullest potential. Having completed a Post Graduate Diploma in Literacy and Dyslexia in 2006, she brings a specialist teacher's knowledge and skills to her Occupational Therapy practice.

Devin Bennett, M.Sc. OT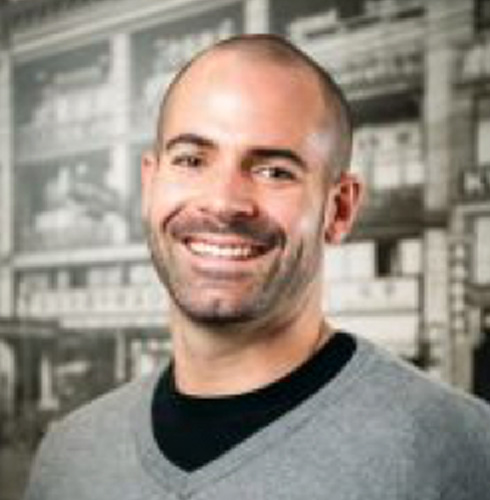 Devin graduated with a Masters of Science in Occupational Therapy from Dalhousie University located in Halifax, Nova Scotia in 2013. Prior to this he completed a Bachelor of Arts in Human Kinetics from St. Francis Xavier University in 2007. Devin has previously worked with elementary school aged children on pre-printing/printing skills, sensory integration strategies, and classroom modifications. Devin is passionate about working with children and values client-centered practice. Devin is dedicated to building therapeutic relationships with all clients and their families. Devin is committed to ensuring all children have the opportunity to display their full potential while providing family-centered care.